FROM THE DESK OF THE PRESIDENT: RICHARD LICATA – Page 2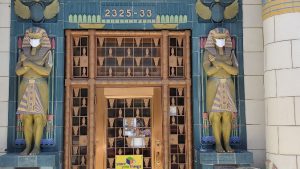 We knew May was going to bear the blunt of the COVID-19 pandemic and unfortunately that proved to be correct. Many of our product lines were completely closed down for the month of May and had no chance at all to put up some numbers. However, as I said time and time again, we are extremely fortunate in that we were able to conduct some business and keep our dedicated staff employed. We are also fortunate in that we are seeing life come back into our economy and that Reebie is recovering strong. I would be naive to think we could fully recover after the economy was closed for 3 months. But my goal is to build momentum in the 2nd quarter so that we can get back to our normal production levels in the 3rd and 4th quarters. Providing there is no resurgence of this pandemic as we are seeing in the southern states, I think we are can get back on track for the second half of the year.
So as painful as our May financial are, we know brighter times are just around the corner. Make no mistake, we are still in the middle of a pandemic and a cry for racial justice. However, in the spirit of brighter times and my choice to look at the glass half full, I would like to look at some of the positive things that are happening at Reebie.
Here are some of the positive happenings at Reebie:
Our leads have been steadily increasing and salespeople now have full schedules
Our crews are near or over capacity
The campuses that we enjoy business with Northwestern and Rush are opened
Bob and his team performed over 1700 student relocation on the NU campus in just 6 weeks
We moved the Chicago Cubs from spring training to Wrigley Field
Reebie was featured in the Secrets of Chicago book
Our Quality Scores have never been higher. We are ranked #5 in the Allied system
We survived the first half of 2020
Once again, I want to express my gratitude to everyone who has helped keep Reebie healthy during this challenging time. Everything we have done to this point has been the result of your hard work and sacrifice while following the CDC health guidelines. The only thing that can stop us is this coronavirus. So, let's keep vigilant and do what is necessary for all of us to stay healthy and to keep Reebie open.